The March show opens with a bombshell. After 9 years and 11 months the show is axed. We bring forward some of the items that we were planning to use in the 10th anniversary proramme and play a clips of items in that first show.
In April 1998 Mark was reviewing Windows '98 and the improvements and problems over Windows '95. Some things don't change and Mark continues to review the release of Service Pack 1 for Windows Vista. And just like 10 years ago, it fixes some things and breaks others. It's a huge download, so if you are on dial up or on a metered conection we recommend you wait until you get the DVD.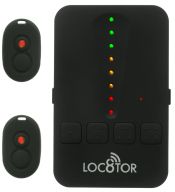 Mark than produces his latest gadget the Loc8tor Lite. This credit card sized device can be used to find almost anything which has a homing tag attached to it - keys, cameras, TV remotes, pets, mobile phones, wallets, purses or even the car and with the added convenience of being smaller enough to fit in a wallet.
The Loc8tor's audio and visual cues from the handheld point you in the right direction and will guide you to the exact location of the missing item whether it's stuffed down the back of the sofa or left behind in a shop. It will literally take you minutes (even seconds) to find things that would normally have you hunting around for hours and maybe never found at all.
With amazing accuracy you will be guided to within an inch whether you are indoors or out, in complete darkness or in a noisy room. Great value at £44.99.
In the final competition, Kevin Smith, Dominic White in BFPO 40 and Chris Butler in BFPO 53 all win the Lindy Digital TV USB by correctly answering that Whitehaven in Cumbria was the first place in the UK to go totally digital.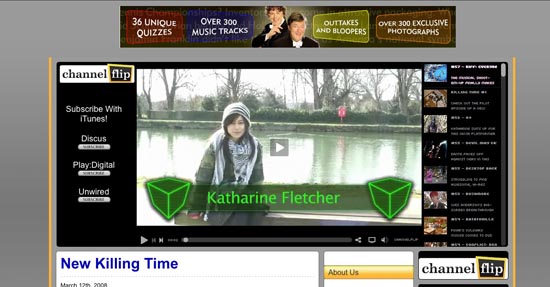 Although we hope to continue as a podcast, we go through some other IT and gadget podcasts you can use to get your IT fix and we speak to Wil Harris from Channelflip.com who explains why he started the site that gives great reviews in games and computing. Other places to go are the TWIT network at www.twit.tv and if you are involved in digital media then the Pixel Corps at pixelcorps.tv will give you a regular fix of photography and movie information.
We'll be back as a podcast for our 10th birthday but please contact us at bfbsmm@gmail.com or dave@raven.dj to let us know whether you'll migrate from FM to the web and whether you would prefer the show to be weekly or monthly.